When you live only 10 minutes away from a farm (or actually many farms!), you have no excuse not to go strawberry picking!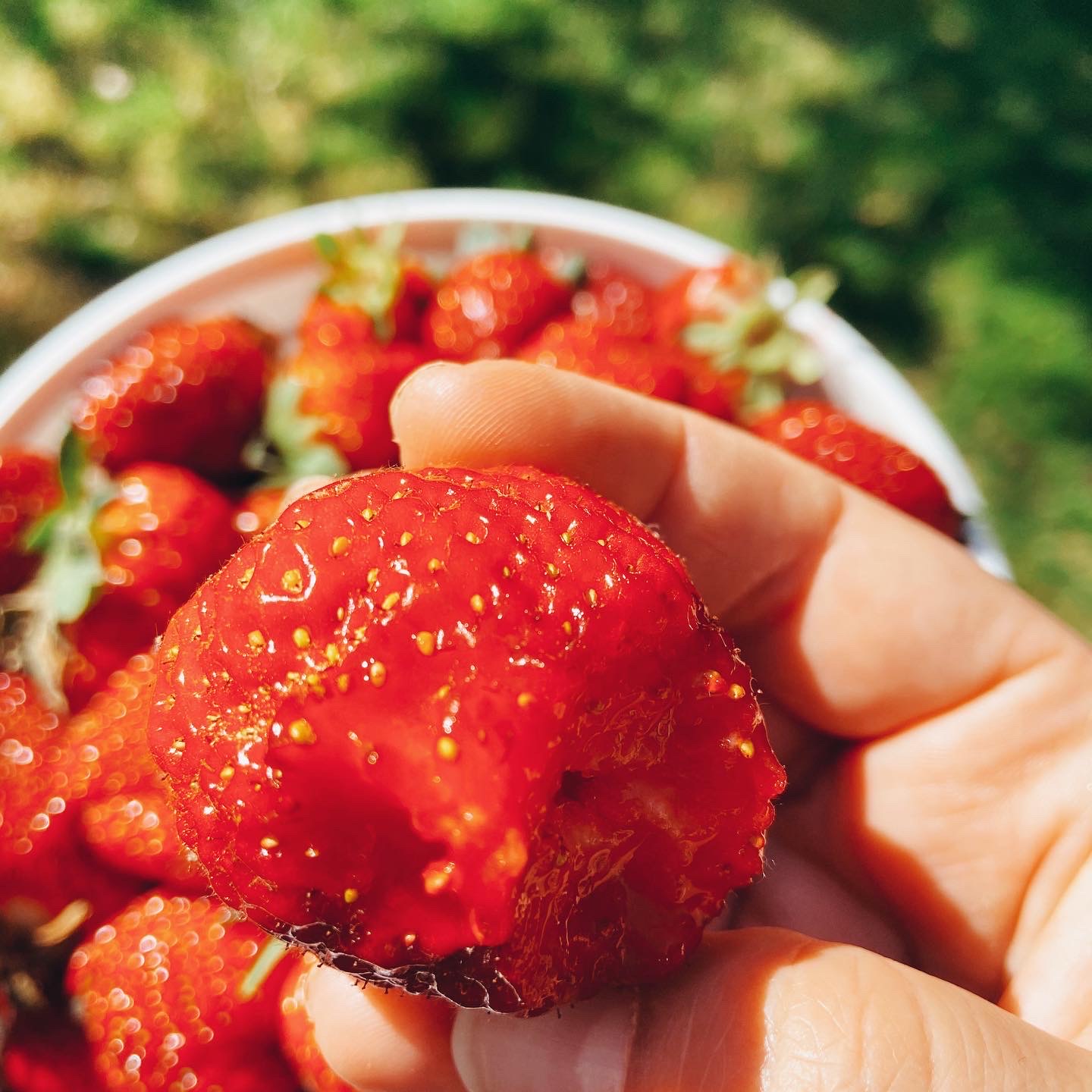 I know that in today's reality, some of you might not feel comfortable with doing that, and that's perfectly normal. I just want to let you know that at the time I was getting my strawberries, there were only a few other people, and everyone kept their distance.
So if you want to keep the tradition running, have fun and spend time outside or just support local farmers, you will be safe at Porter Farms & Nursery Farm Market.
They have two locations in NC – one in Raleigh (the one I've been to) and one in Willow Spring.
You can pick up the strawberries by yourself or get a ready bucket or basket.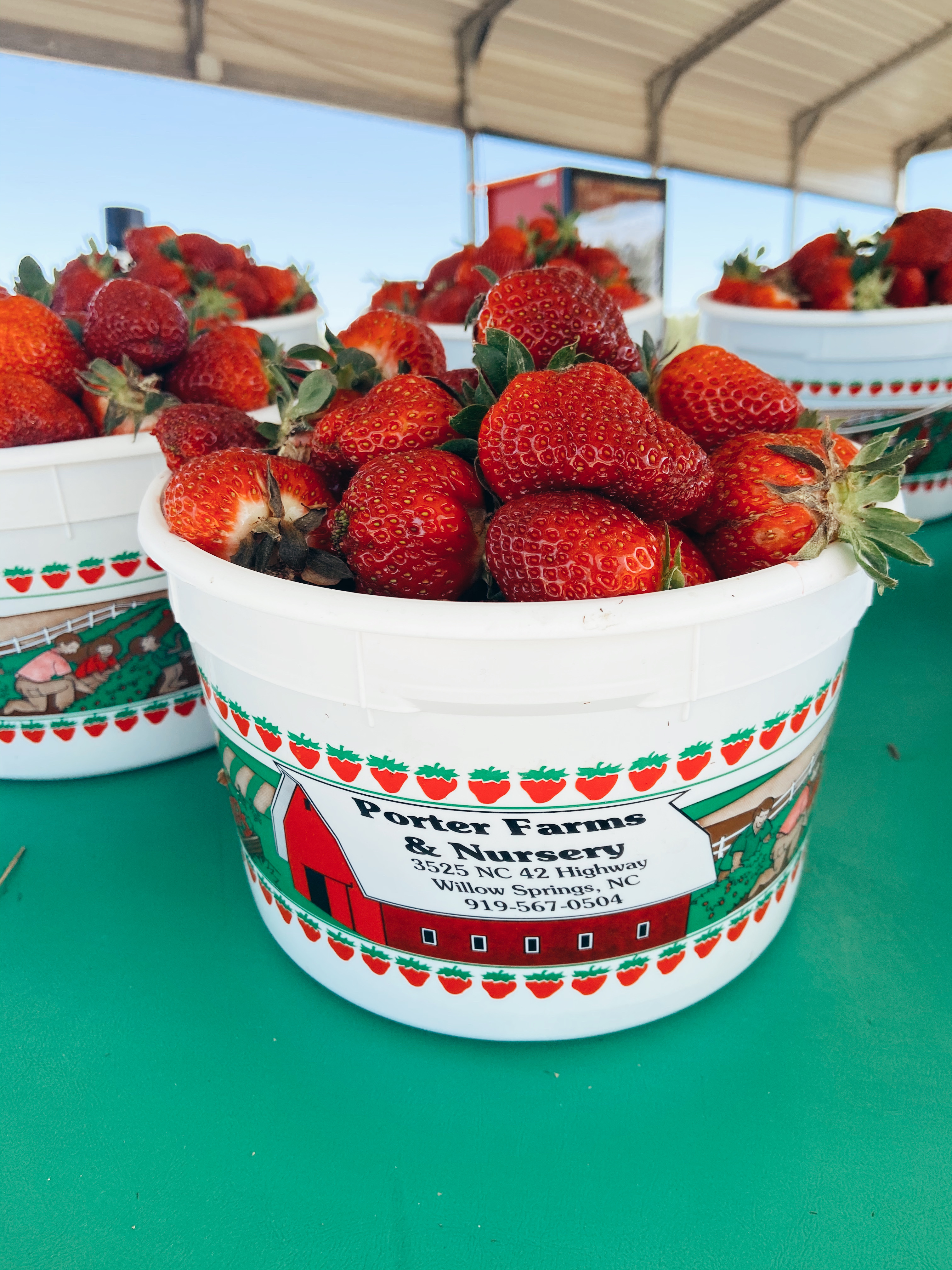 The price for a bucket is $15, the price for a basket is $5.
These strawberries are so juicy and sweet!
Perfect for eating just like that or for making a strawberry jam. Whatever your hungry heart desire!
What are your favorite strawberry recipes?
I love eating fresh strawberries with sour cream and sugar, taste like childhood. It might not be the healthiest option but it's so worth it!
Raleigh Location:
7615 Ten-Ten Rd, Raleigh, NC 27603
Willow Springs Location:
3525 NC-42, Willow Spring, NC 27592
Open Mon-Fr 8:30 AM-9 PM
Saturday 8 AM-9 PM
Sunday 12PM-9 PM